Computer System Moving Service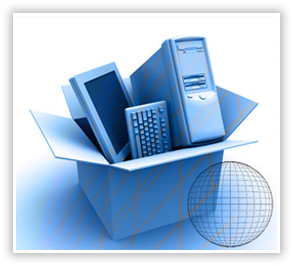 Even professional movers are not computer specialists. If a company is moved by a typical van line moving company, all computers and monitors will be packed up and shipped with all of your other equipment. When the moving truck arrives at your new address, waiting to sort out your IT equipment can greatly delay the computer system downtime of your organization. The end user is then left to unpack, setup, and network the computers, which can lead to even more problems. Your business needs and deserves an experienced computer systems moving company.
TMS has helped numerous companies move. We meet with your staff; establish a project management strategy, and create an IT Moving timeline for your move. This includes procuring internet access, planning for the move of email and web services, servers, and computers. We work closely with Phone, Internet, and Cabling vendors to ensure everything is tested and configured properly at your new location. We are also able to assist with build-out and planning of your new facility, while focusing on your current needs and future growth.
Typically we show up the evening before furniture movers and take all computers and other IT equipment off site. During the day while furniture is being relocated, we move the servers and transfer all email and data services. After furniture has been moved and assembled, we are on site to setup the computers and any other networking equipment. We stay onsite and thoroughly test all equipment and network connectivity. We also can assist your various service providers (phone, internet, etc.) to ensure seamless integration of their equipment and your network.
Contact TMS to receive a comprehensive IT Moving Services Quote!