Disaster Recovery Solution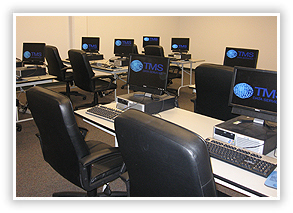 Where will your company go in the event of a disaster? How would your business continue to operate? Many companies have relationships with hot-site providers, allowing business to continue at an alternate location. But there are more questions. How many people will you relocate to the hot-site? How many computers and phones will you need? Will you move manufacturing? Do you need a mailing solution?
TMS can design a hot-site to meet the needs of your company. This will likely include the use of our datacenter. This is important, as servers can be located in the same building as the hot-site.
Additionally, TMS is located in Canal Place, the former BF Goodrich Complex in Akron, Ohio. With over a million square feet of office, light industrial and warehouse space, there is plenty of real estate to choose from.
TMS has working relationships with the building managers, local ISP's, telecommunication carriers, phone vendors, and contractors to build out a solution to meet your needs.